This web site reflects my interests and hobbies. Some concern stuff as Merchant Navy or Marine, Radio Amateur or HAM Radio, PC or Computers and PC Security, Genealogy, Photography, cooking and Weather. It is far from a 'finished' product and it probably never will be. Time permitting it will be expanded, slowly but surely. Try to find something to your liking and enjoy.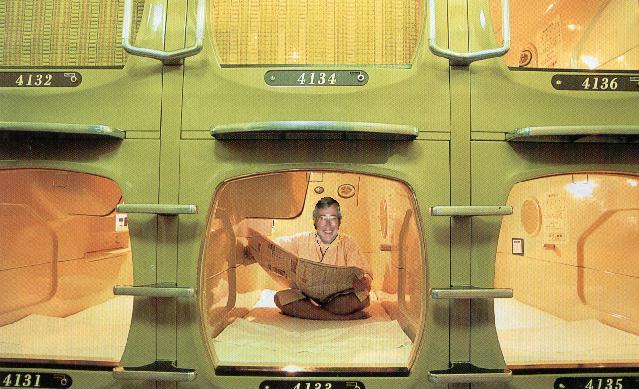 Yes, that's me having fun in a Japanese budget capsule hotel. I invite everybody to send a picture in the new series: Unusual Places to Spend the Night!
If you agree I will put the picture on display here.
I found that a lot of people think that such hotels don't really exist. Therefore I refer to the following links to sites with information over the Capsule Hotels:
http://www.links.net/vita/trip/japan/lodging/capsulehotel/
http://www.yesicanusechopsticks.com/capsule/
Japanese budget hotel signs:
- It is forbidden to steal hotel towels please. If you are not person to do such thing is please not to read notis.
- Please to bathe inside the tub.
- You are invited to take advantage of the chambermaid. (For instance the one who took the above picture. For privacy reasons no other picture available!)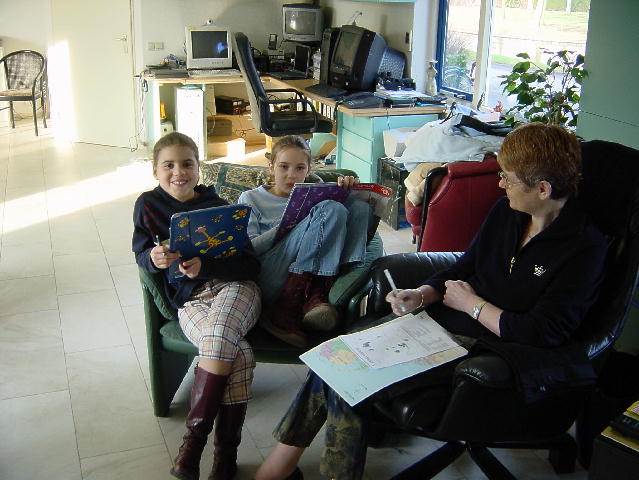 Grandmother Nel is exercising granddaughter Felicia (to the right) and best friend Margot (to the left) through their school's homework. Both little ladies still fit nicely into one chair! I am doing good at school, I am doing good, I am doing really gooood.....
Another view of the three ladies. Both pictures were taken last Wednesday, January 15, 2003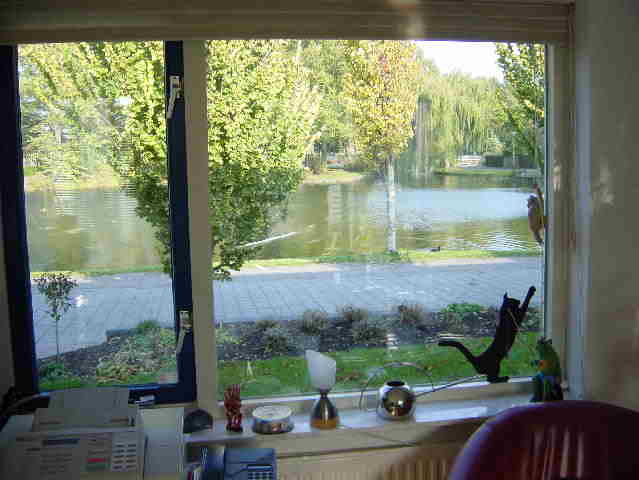 View from the living room's left window. September 2003 and nature's colours are already turning a bit yellowish. For more pictures of our living room, kitchen and bathroom you can click these words or go via the Photo album (House). For a nice photo of the house go to: Panorama View

To send an e-mail please click on the icon!