Grand Parents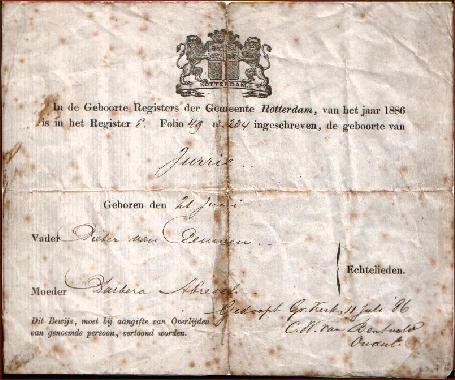 This is the birth certificate that proofs that my grandfather had been entered into the Birth Registers of the Municipality of Rotterdam in the year 1886. The certificate shows that he was born on the June 21, 1886. The father of my grandfather Jurrie van Eeuwen was Pieter van Eeuwen (my great grandfather) and the mother was Barbera Abresch. He was baptized in the Great Church on the 11th of July 1886.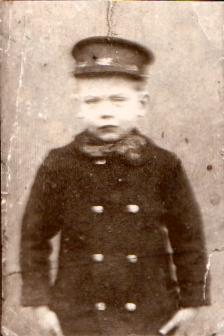 A very old picture of my grandfather, the first probably. He was about 5 -6 years old then.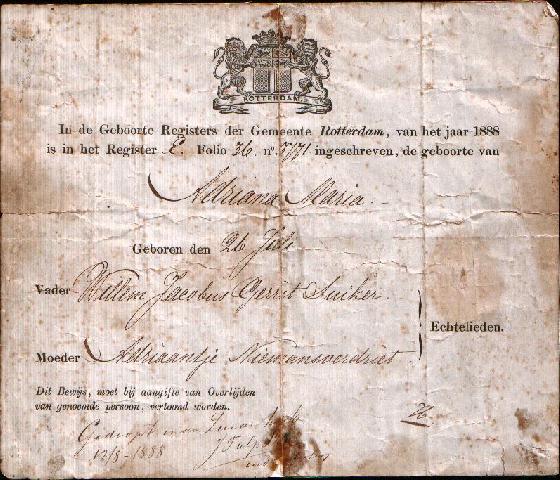 The same birth certificate but of my grandmother Adriana Maria Suiker, born on July 26, 1888 also in Rotterdam. Her father was Willem Jacobus Gerrit Suiker (last name meaning Sugar) and her mother Adriaantje Niemandsverdriet (literally meaning 'Nobody's Sorrow') . She was baptized on August 17, 1888.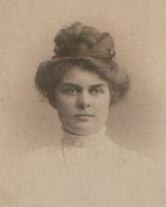 This a picture is of my grandmother, taken between 1905 -1910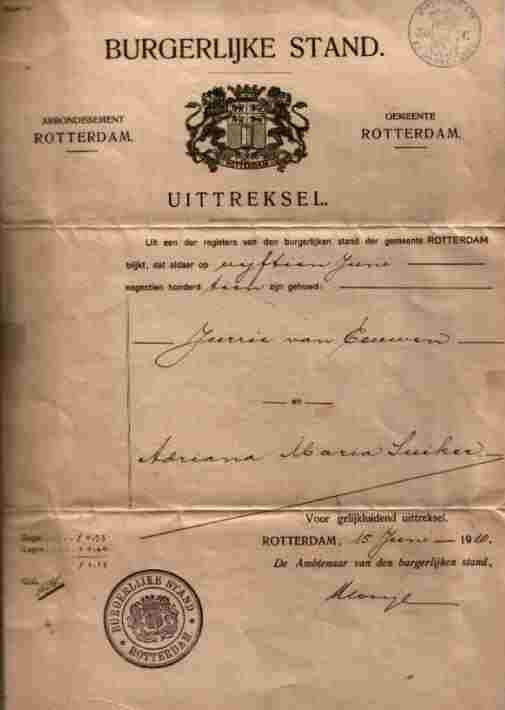 My grandparents got married on June 15, 1910. From this extract of the Marriage Registers it can be read that this costed ƒ 1,15, that's nowadays Euro 0,52.