Magyarok - Hungarians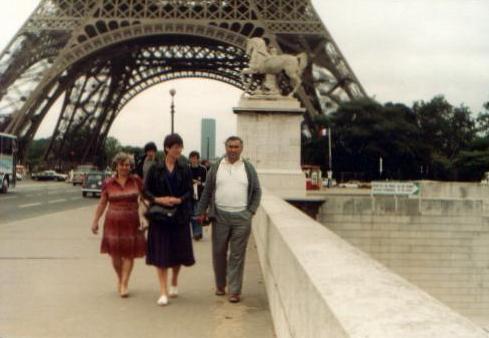 My aunt Magda and uncle Pityu (István) Pajor who live in Szombathely, Hungary are escorting my wife Nel while visiting Paris in about 1982. My wife and I tried to learn the Hungarian language, which is quite different from the Germanic and Roman (English, German and French) languages, apart from Dutch, which we learnt in school in Holland. Hungarians are no polyglots, only my grandfather spoke German as most of the older generation did then.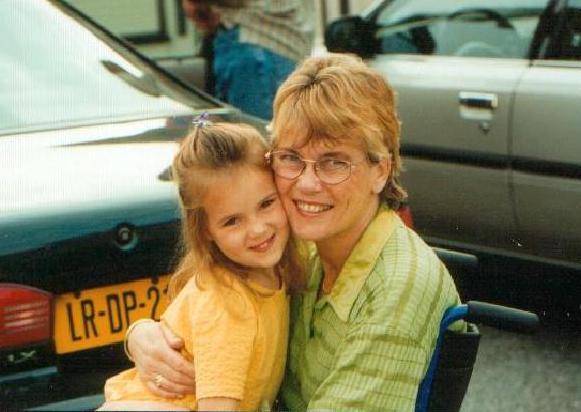 A picture taken in 1997 when we were on our way to Hungary for a family reunion there. A very proud grandmother posing here with granddaughter Felicia (4).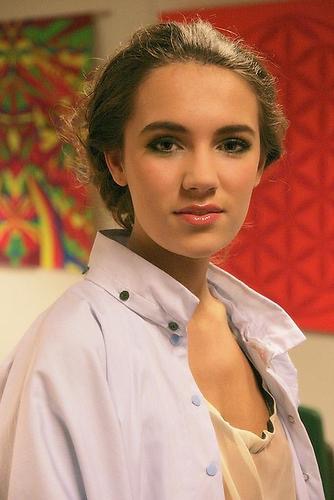 This is granddaughter Felicia at the age of 13. Time flies.....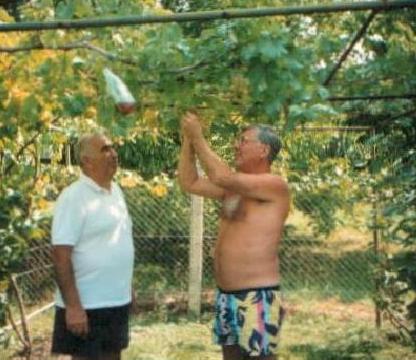 I am inspecting the grapes in the summer house's garden of my uncle Pityu. Conclusion was that they had to grown still a little bigger.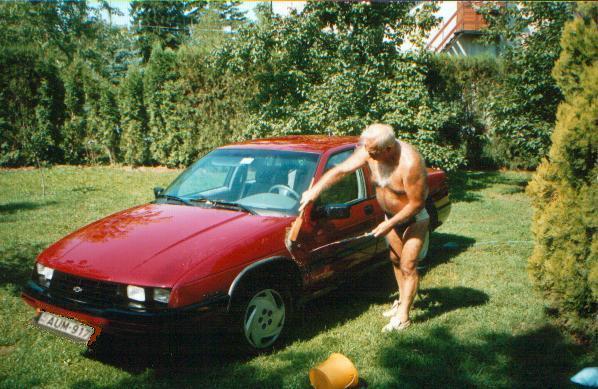 My uncle Pityu washing his Lada Special in the garden of his summerhouse in the small town of Gyenesdiás near Lake Balaton.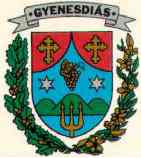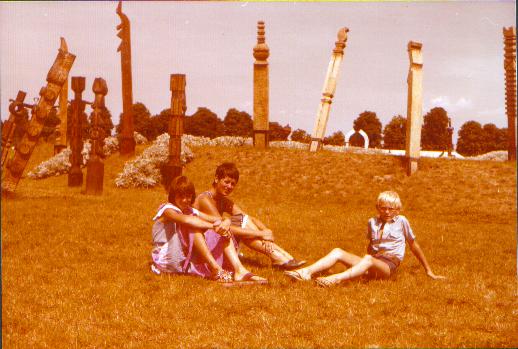 On August 28, 1526 the 12 year old Hungarian King Louis II was defeated by the Ottomans at Mohács. Almost all 50.000 Hungarians and German mercenaries were killed that day, including the King. We visited the former battle field in 1978, an eerie experiences imagening the atrocities and suffering which took place on that day.
http://www-personal.umich.edu/~beattie/MOHACS.html
http://fanaticus.jiffynet.net/DBA/battles/mohacs.html
This was the critical battle that sealed the fate of Hungary, which had been the "Shield of Christianity" against the Ottoman menace for over 200 years. King Louis II of Hungary brought roughly 50,000 men to stop an Ottoman army under Suleiman the Magnificent numbering almost a million. Trapping the Ottoman march column north of a river, Louis selected ground where he could separate the lead (and most important) part of Suleiman's army from the rest by using the river (south of our map) and a sheer terrace drop-off (made impassable by rain) to a plain. Unfortunately Louis learned that terrain works two ways! After this fight, Hungary ceased to exist as an independent nation until 1920.
At the end of the day, Suleiman held the ground, upwards of 50,000 Hungarians and German mercenaries were dead, and King Louis II was run down and slain in a creek north of the battlefield, ending the Hungarian dynasty. Most of the Hungarian survivors were light horse who were able to flee.
On September 27, 1529 the Ottomans arrived at the gates of Vienna, the capitol of the Habsburg Dynasty.
http://lazarus.elte.hu/hun/maps/mapserv.htmMaps
http://www2.4dcomm.com/millenia/leiferic.htm A Hungarian in America before Columbus