My HF radio station

For more particulars press the call sign button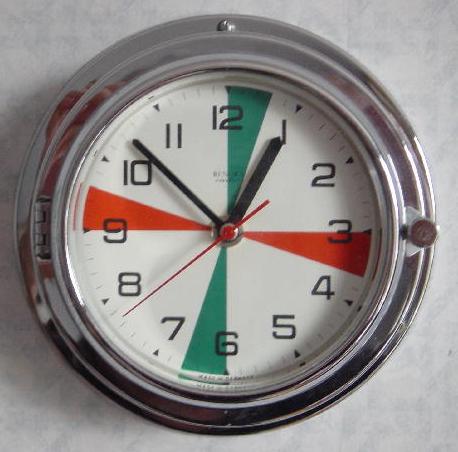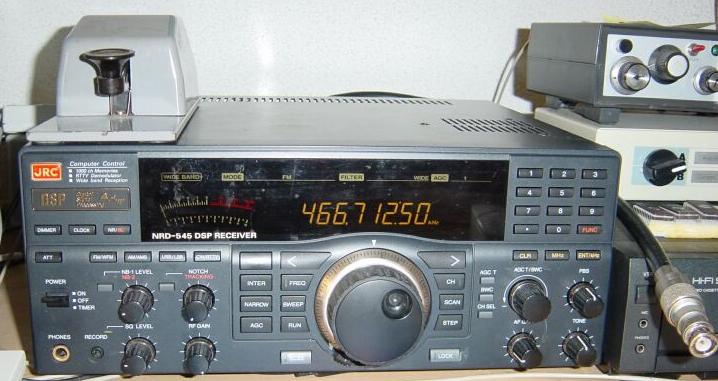 The radio receiver and the receiving/transmitting antenna are in my opinion the most critical items in any radio amateur station. This is a picture of the Japan Radio Company's type NRD-545 receiver. On to the right the home built weather satellite receiver can be partly seen.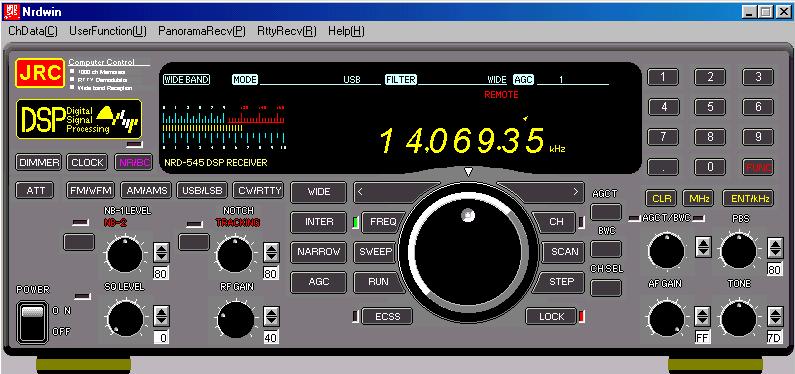 The NRD-545 DSP receiver can be remotely controlled through the computer's COM-1 port. All functions are available, including switching the receiver to the 'on' and 'off' positions. It would be nice if the receiver could be fitted with a network card. Connecting it to my Ethernet hub would be a premium as I can then tune the receiver from all my computers. Something should be done about the audio being heard in remote places.... Anybody any ideas?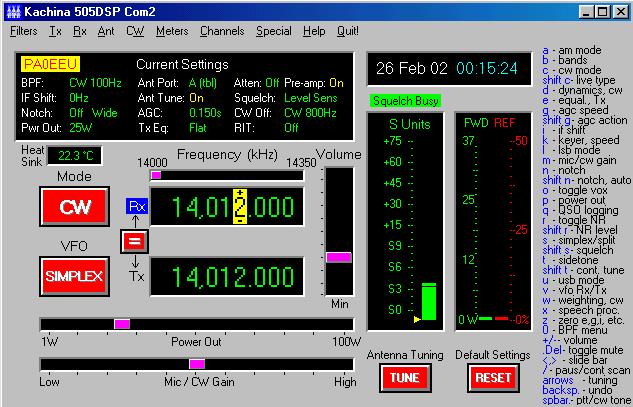 My main transceiver is a Kachina 505DSP operated through the COM-2 port. In the same manner as the NRD-545, the transceiver is fully controlled from this screen. No knobs with this piece of equipment! Reception is exceptionally well. The bandwidth has been set to 100 Hertz and no ringing! The manufacturer has stopped the production in the mean time..... The buttons can be pushed with the mouse or via the key board. The abbreviations for that are to the right of the display.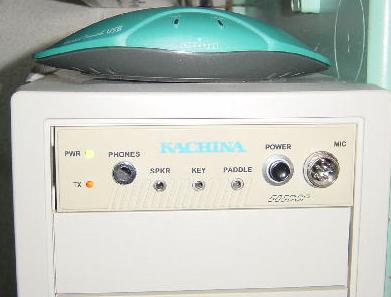 The control head fits snugly into one of the computer's drive bays. The Klingon type of star ship on top of the computer is the ADSL Alcatel Speed USB modem. As antenna I use an inverted-L antenna connected to a SG-230 automatic tuner. Pushing the 'Tune' button on the screen will tune the antenna to the required frequency in mille seconds.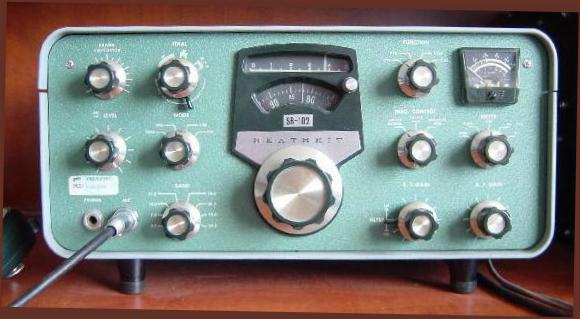 My first transceiver which I bought was available in kit form only: a Heathkit SB-102 . The building manual was so good that it worked from the moment power was applied! Tuning was also made very simple. It is fully 'tuberised' except for the VFO's transistor.